---
Tyler Hagenstein, Channel Rock Oysters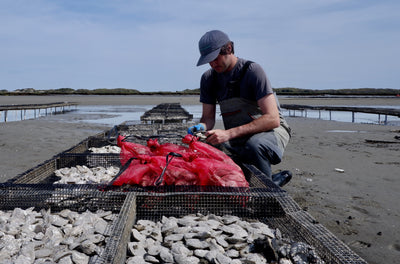 Tyler Hagenstein is a full time shellfisherman. You can find him in the harbor year round running back and forth between the flats harvesting wild clams and the Channel Rock Oyster farm where he grows oysters and softshell clams.


Selling shellfish didn't seem like a likely career path a decade ago, but now at thirty years old he wouldn't change a thing. The thrill of providing food that people get excited to eat keeps him energetic about the business.


"It is a privilege to be part of Barnstable's shellfish community," Hagenstein says.

Sorry, there are no products in this collection.