---
DJ Crook, SandSpit Oyster Company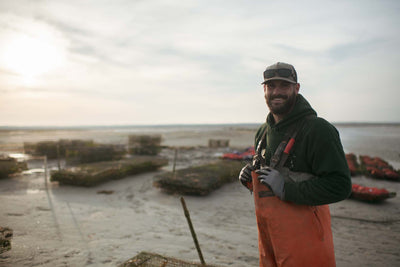 My name is DJ Crook, owner of SandSpit Oyster Company. I am 28 years old, currently residing in Marstons Mills with my wife Jennie, and my two sea Shepards, Lemon and Mako. I have been living on Cape Cod my whole life, graduating from Barnstable High School in 2012 and moving back after graduating from college.


From operating this two-acre farm for the past 5 years, the company has become more than just oysters, including the harvest of steamers, quahogs, and butter clams. We take pride in the product we produce from the flats of Barnstable Harbor, continuing the tradition of Cape Cod as a fishing community.

Sorry, there are no products in this collection.